Hi everyone, thank you for stopping by. I hope you are having a great day.
Believe it or not, I've never made a spinner card. Last year there were some beautiful cards with spinning reindeer and spinning snowmen and I was blown away. So this year, I thought I would give it a go, and while there are a couple things I would do differently, I think my first attempt turned out pretty well.
Took the above picture at an angle, while it didn't pick up the shine as well as I would have liked, I love shadows that the snowflake made on the inside panel.
To begin, I placed my circle die on the panel where I wanted the opening to be and ran that through my die cut machine. I then prepped the panel with my powder tool and heat embossed the greeting using silver embossing powder.
I then cut two snowflakes from some glitter paper. I used a length of stretch bracelet thread and adhered the two snowflakes together.
I lined up the front panel with a top folding A2 sized card base and ran it through the die cut machine a second time to cut the hole in the base itself.
I used Skor tape on the back of the front panel to secure the ends of the bracelet thread in place. I used 1/4" sparkle ribbon for the bow at the top. I then lined up the panel with the base and adhered the two together.
Unfortunately my camera just didn't pick up the amount of shine this card has. Everything shines. The ribbon catches the light, the panel is a shimmering cardstock, the snowflake glitters and the embossed greeting is metallic.
I tried to take the picture from a couple angles to try and catch it, but they just don't do justice to the card.
I hope you like today's card and are inspired to create something of your own. Don't forget to follow me over on the right side bar so you don't miss out on future posts. Toss me a line in the comments section below and let me know what you think. I love hearing from you!
This card is for:
Simon Says Stamp Monday Challenge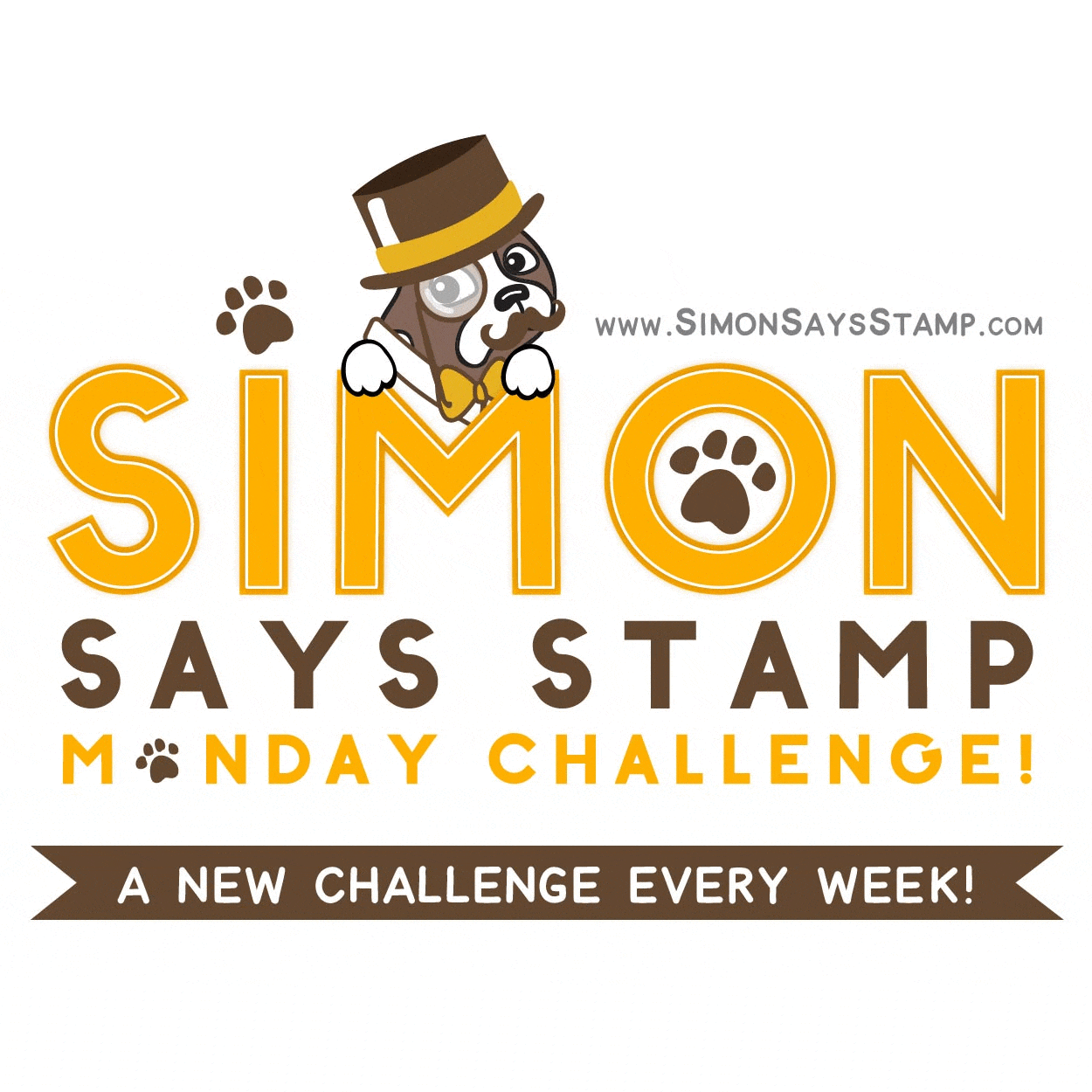 and
Simon Says Stamp Wednesday Challenge